Posted by Tom on 8th Jun 2021
At this time of year, gardeners spend lots of time tending to plants and vegetables in their garden or allotment.
Not only is there a lot of watering, de-weeding, cutting and picking of vegetables to do, the most important thing is to make sure plants are growing well.
Cable ties are commonly used to for supporting plants, but there are lots of other ways to use them in the garden that you may not have thought of.
Here are some ideas we think are useful for the next time you're looking to tidy up your garden or allotment.
1.For tying up tomato plants and other vegetables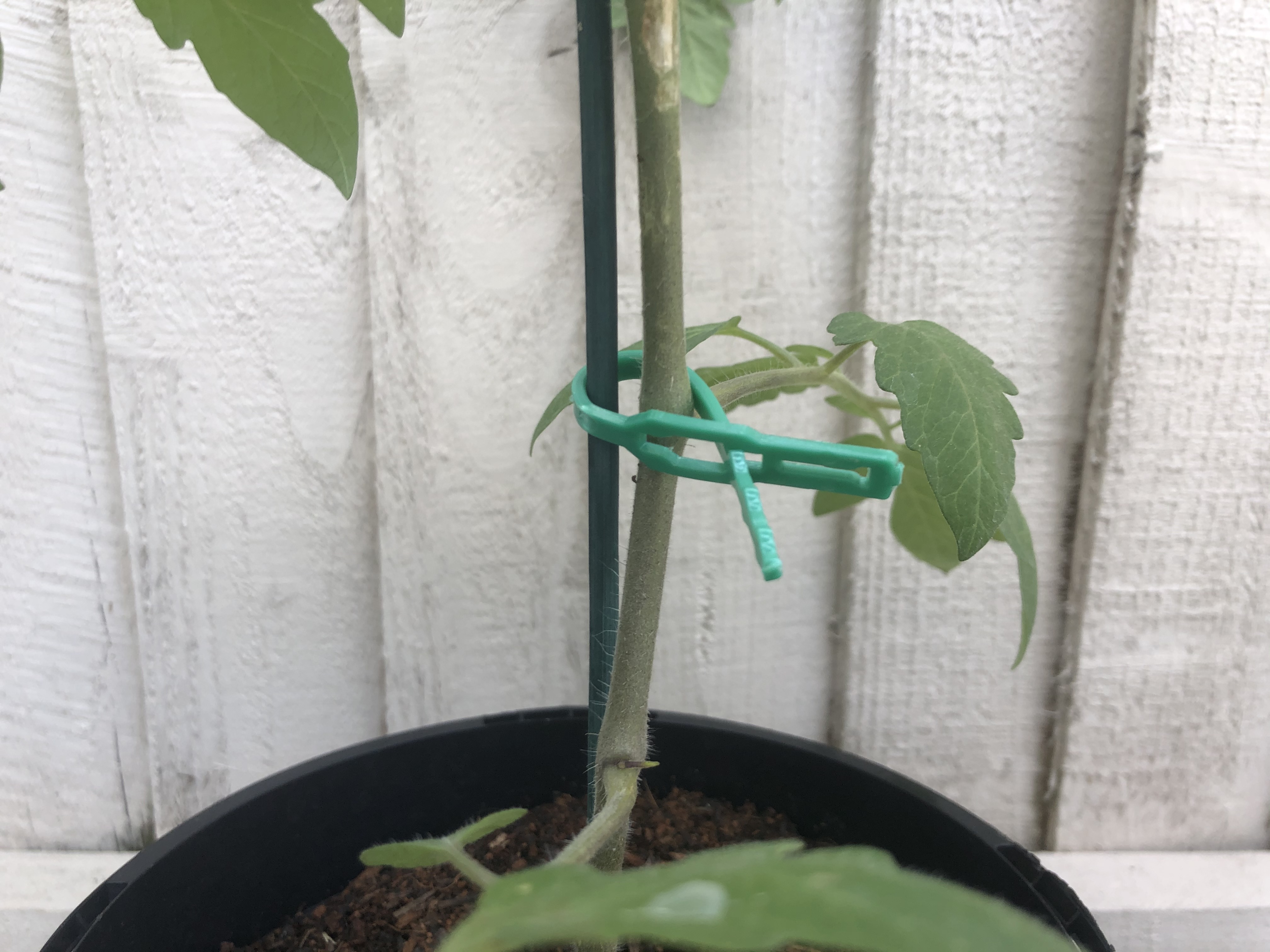 Tomato plants are growing very quickly at this time of the season as we head into summer. In this phase, as the fruits develop on their trusses, they need to be well supported. The easiest way to do this is to stake them with a strong, sturdy cane (like bamboo), so they don't fall over when it gets windy.
You can then use biodegradable cable ties and wrap a couple round each plant's stem and the cane. Make sure you leave enough room for the plant to grow upwards by adding the ties just below the trusses.
Other vegetables that need a bit of extra support when growing - like peas, cucumbers, beans, and aubergines – would appreciate help from some cable ties.
2.To support climbing plants on trellises, fences and walls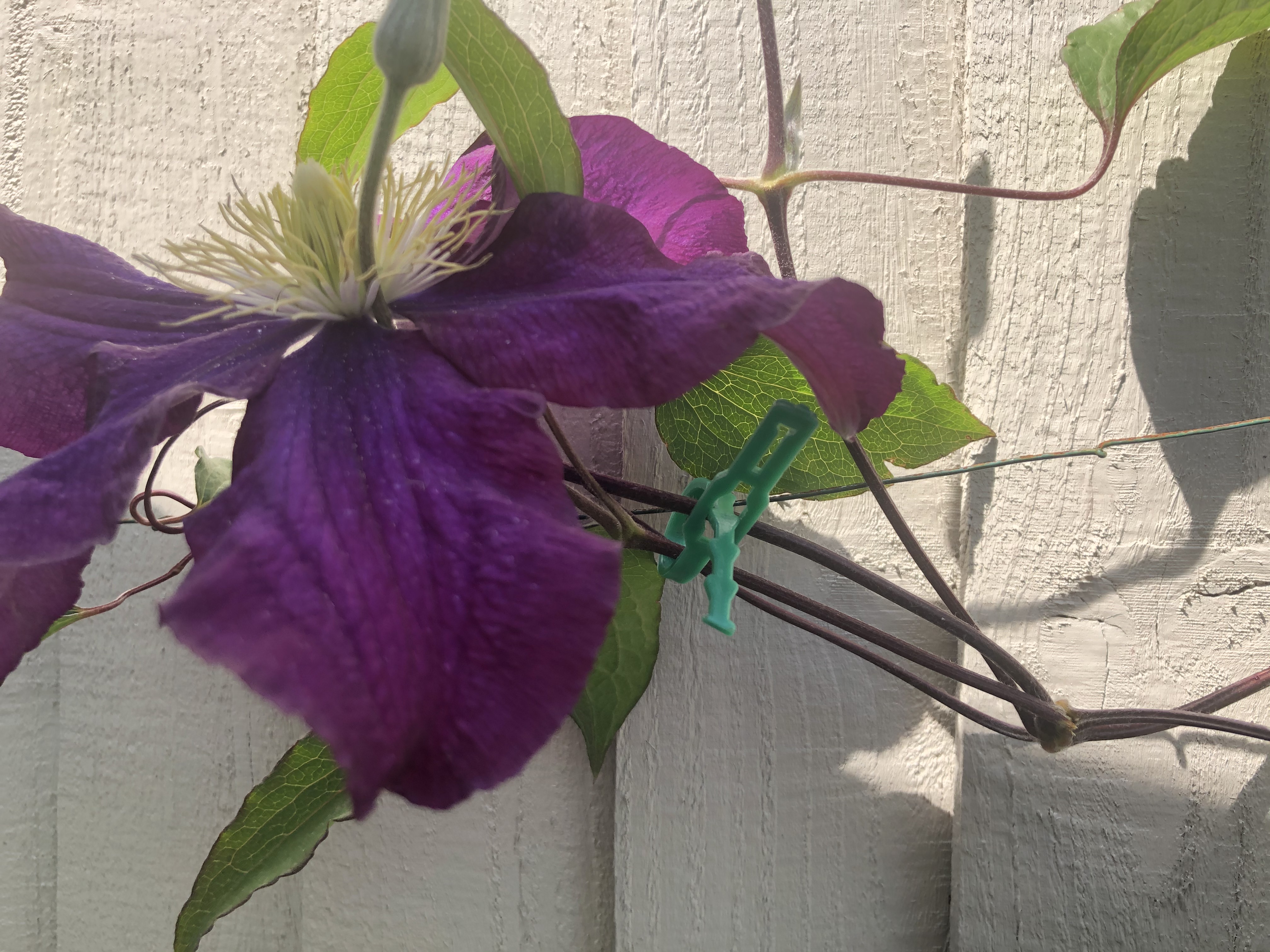 Climbing plants such as some varieties of roses, clematis and honeysuckle need to be trained and supported when growing. Although some plants like clematis will send out tiny shoots which wrap around the nearest branch or vine, to train them and keep them looking tidy you can add a bit of extra support.
It's easy to do this with cable ties, whether you're growing a climber up a wall, fence, trellis or pergola. Plan out where you want the climber to grow: on a wall around a window, in a fan shape across a fence, up a pergola or elsewhere. Then make supports using some hook eyes, screws or a tension wire kit. Add biodegradable cable ties for plants that will create their own support over time (e.g. clematis), or standard cable ties for plants that will permanently need support (e.g. roses).
Don't forget to leave some slack in the cable tie to leave enough space for the plant to grow.
3.Attach covers to garden furniture
Photo by Randy Fath on Unsplash
It's a good idea to cover up garden furniture when it's not being used to keep it in its best condition. This is especially true at the end of summer into autumn when the weather becomes more changeable.
You can use cable ties to make sure covers on your garden furniture are more securely attached. From outdoor dining tables, to chairs and BBQs, adding cable ties will stop gusts of wind from getting underneath the covers and potentially uncovering furniture.
To add them, create a small hole in the corners of the cover and push through a cable tie, then secure it. Use a releasable cable tie to create a second loop which you can tie round the legs of your furniture and remove as you need to.
4.To make a colourful display of pots
Photo by Bernard Hermant on Unsplash
An easy way to add a bit of colourful interest to a garden or allotment space is to hang up pots in different colours. You can either fill them with herbs or small flowers and hang them from a fence, trellis or hanging basket frame.
Recycle old plastic or metal pots and paint them in different colours. To hang them,drill holes in the pots and loop a cable tie through. You can even try stringing multicoloured cable ties together to make loops of any length.
5.To hang up tools in the shed
Photo by Markus Spiske on Unsplash
Anyone with a shed knows how easy it can be to lose important gardening tools, especially hand-held ones like secateurs, trowels and shears. Cable ties can help keep tools more organised so they're always quick to find.
A simple way to do this is to hammer in some nails, attach cable ties to your tools and hang them up. The smallest cable ties in our range have a minimum tensile strength of 8.1kg, so you don't have to worry about them breaking.
You can also use them to store BBQ utensils – either hang them to your BBQ or on a wall nearby so they're always in reach.
6.To temporarily fix a broken strimmer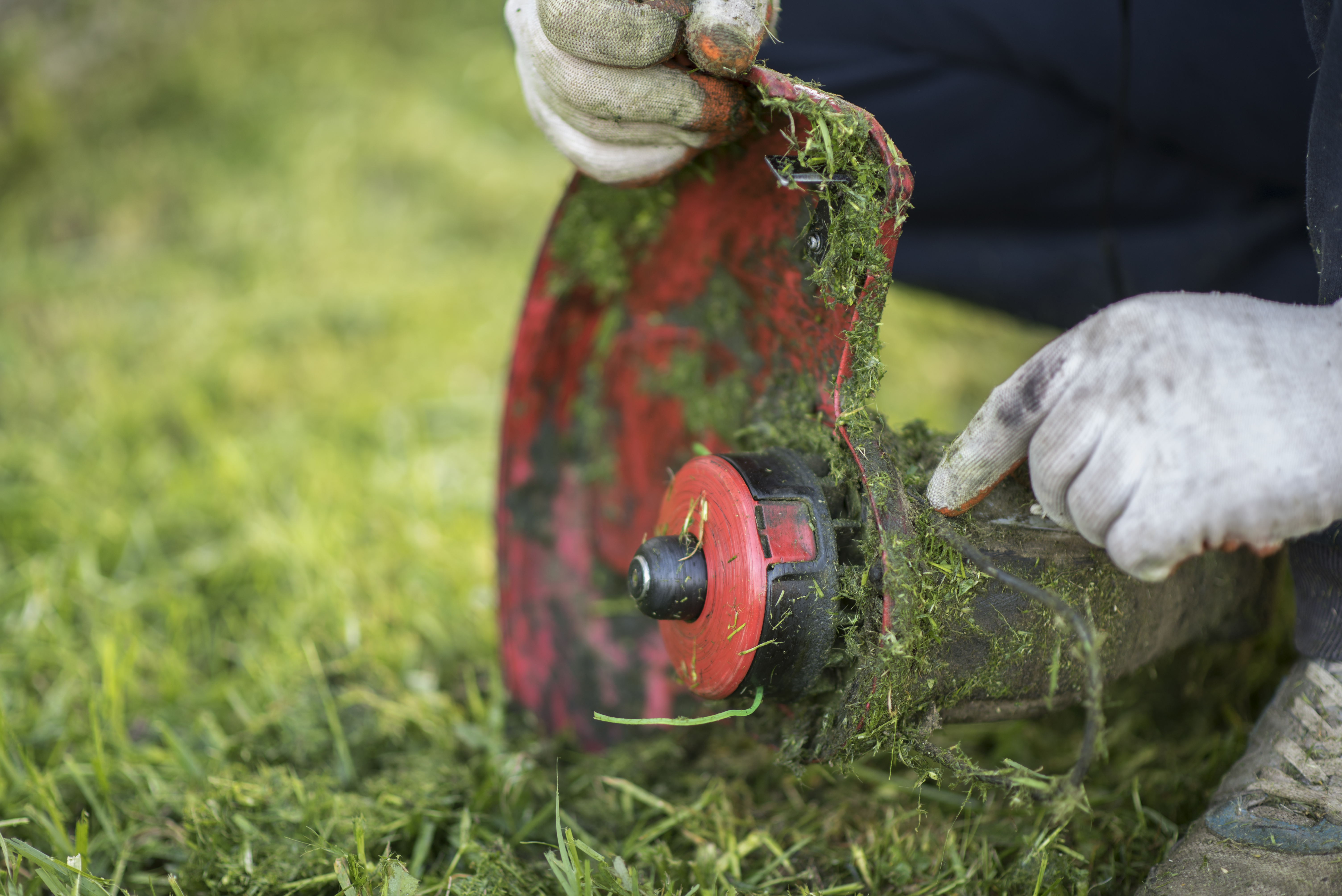 It can be frustrating when your strimmer's wire breaks off in the middle of cutting the grass and you have no replacement wire. A quick way to fix and finish the job of trimming the lawn is to use a cable tie instead.
This YouTube video shows you how to do it. We recommend getting strimmer wire added as soon as you can, as this is only a temporary fix.
Frequently asked questions about cable ties
Are cable ties recyclable?
We understand that gardeners are keen to keep their environmental waste as small as possible. Plastic cable ties are generally not recyclable, so it's better to use releasable reusable cable ties if you can.
If you'd prefer, we also offer biodegradable cable ties. These take a minimum of two years to biodegrade.
Cable ties vs zip ties
Cable ties (or cable tidies) and zip ties are the same thing, and they do the same job. The only difference is that in the UK, the most commonly used name is cable ties. In the US, they are called zip ties.
What other uses are there for cable ties?
There are so many ways you can use cable ties around the home. Take a look at our blog Eight Clever Uses for Cable Ties in the Home for ideas.
Final thoughts
With a little bit of imagination, there are many ways you can use cable ties to keep things tidy in your garden or allotment.
They are one of the most versatile, low cost ways to improve organisation, add some interest and make sure your plants grow well.
Want to tidy up your garden? Take a look at our extensive range of cable ties, cable management solutions, drill bits and tape.