Posted by Cris on 16th Mar 2023
The traditional workplace has been transformed over recent years, with an increasing number of businesses offering hybrid working to employees. This shift has led to changes within the office environment, with hot desking and co-working spaces becoming popular amongst employers and employees.
With these new working practices, comes the need for better policies to ensure safe implementation within the office space. Introducing a clear desk policy in your workplace can be an effective way to manage this transition.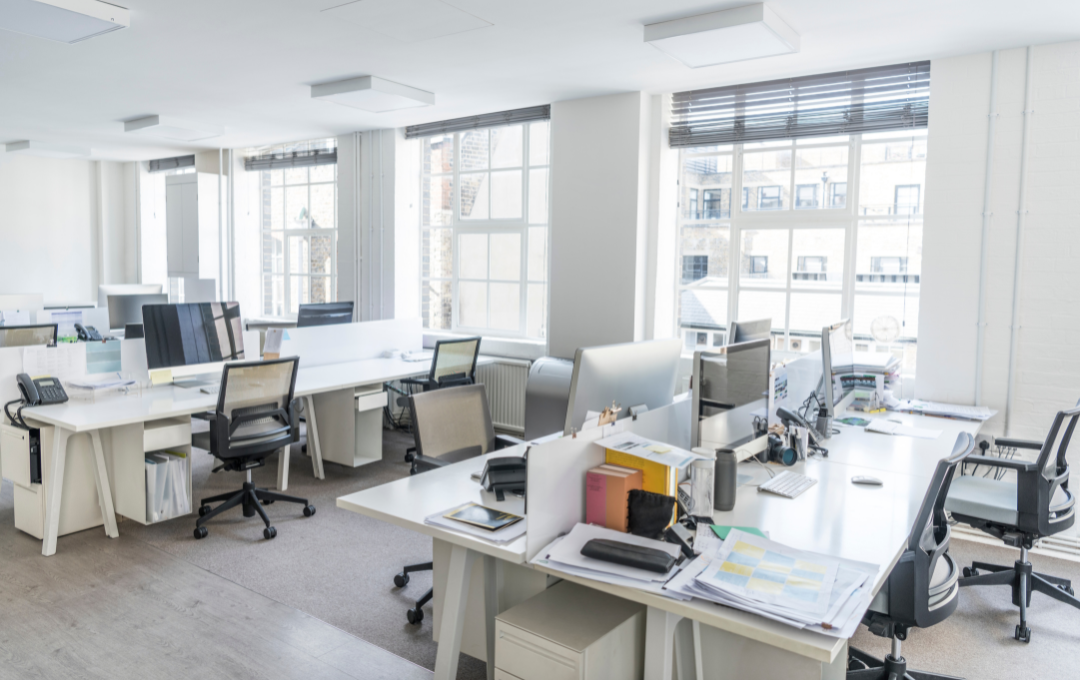 What is a clear desk policy and what are the benefits
A clear desk policy is, an agreement between an employer and its employees that all desk space will be left clear of any mess, documents, sensitive information or notes. This includes documents in both physical and digital formats.
Clear desk policies (CPDs) can have advantages for businesses as they allow for better GDPR compliance, help create a professional environment and modernise business processes. They can also encourage creativity and collaboration through hot desking; improve health and safety by reducing slip and trip hazards; keep employee personal belongings safer and even improve productivity.
5 tips to implement a clear desk policy
With so many apparent benefits, it's no wonder offices across the UK are implementing CPD initiatives. To help businesses implement clear desk policies in the workplace, here are our top 5 tips to get started.
Create a signed agreement with employees
Your clear desk policy should be a written policy document, agreed to and signed by all business owners and employees. It's not just management who are responsible for upholding the policy, all employees are accountable for the its application.
Implement new tools and processes for digital documentation
Modernising documentation and file storage will benefit your business in multiple ways. Securing a digital documentation tool is essential to help remove paper documentation from your business as much as possible. There are hundreds of available options, we recommend testing a few out first to see which best suits your business needs. Free tools such as shared Google drives could work for many.
Add secure office storage for sensitive information
Often businesses will need to handle sensitive data, either in physical form or digitally stored in hard drives and USBs. A clear desk policy means that you will need to have suitably protected physical storage for these items. Consider the amount of safe storage you might need onsite and the level of security this needs to have. If you already have storage, perhaps adding locks to these locations might be a cost-efficient step to take, over investing in new facilities.
Secure onsite storage for employee personal items
Some employees will want to have certain personal or work items that they keep in the office. This reduces the need to take them home and bring them back daily which can be time consuming, heavy to carry on public transport and be a greater theft risk. Adding personal lockers to your office space will allow employees to adhere to the clear desk policy, without placing extra responsibility on themselves to remember equipment daily.
Invest in desk equipment for organisation
The Health & Safety at Work Act requires businesses to enforce good cable management practices, to reduce risks. Our tips on 'how to improve cable management' and extensive range of cable ties, cable management solutions and tape will help you apply best practice in your workplace.
Introducing a clear desk policy is a cost-efficient way to reduce risk in relation to people, data and profits. Our expert tips are easy to implement to get your CDP underway.