Posted by Adina on 8th Dec 2021
The push to improve sustainability in the home has never been stronger. And with inflation rising to a ten-year high of 4.2%, and Ofgem revealing that their price cap is set to make bills rise by about £139 per year, there's the extra financial incentive for Brits to make their property eco-friendlier. To help you make your home more energy efficient, we've outlined our top eight tips for a sustainable home.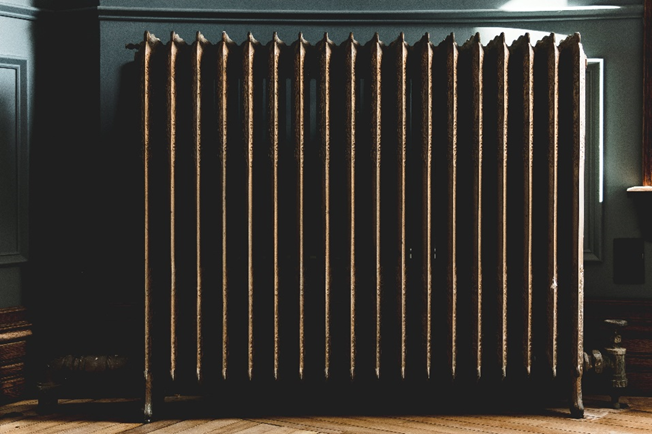 1. Reduce water consumption
Basic ways you can reduce your overall water consumption in the home include spending less time in the shower, turning off taps when shaving or brushing your teeth, and limiting how often you flush your toilet. Additionally, consider only using your washing machine when it's fully loaded and filling up the dishwasher rather than washing up at the sink (or use a washing up bowl!).
If you want to make an investment (from as little as £12), water-saving showerheads can reduce your water usage by up to half, while still offering sufficient pressure – although they're typically not suitable if you have an electric shower.
2. Maximise heat from radiators
Maximise the heat given off by your radiator by sliding thin sheets of reflector foil behind your appliance (available from as little as £7). This will reduce the amount of heat absorbed through your walls, reflecting it back into your room, and could save you up to £4.02 per radiator per year in energy bills.
3. Draft-proof your home
Making windows and doors airtight can quickly trap the heat inside and warm up your home, especially if you only have single-glazing. Simple ways to draft-proof your home include:
Sealing your doors, window, attic, and pipe inlets with spray foam, to reduce air infiltration.

Seal gaps in window and doors with insulation tape. This simply sticks to your frame and expands slightly, filling the spaces (incidentally, it also helps with soundproofing).
4. Insulate your property
Interestingly, windows account for 25% of heat loss in the home, so make sure to insulate each frame, whether with double glazing or insulation tape; properly insulated windows can save you an astonishing £110-140 per year (for homes in category B).
Importantly, you should also address any air finding its way into your home through your walls. There are two ways you can do this:
Cavity wall

insulation, which can save you up to £165 in energy bills each year.

If your walls are made of stronger stuff, consider solid wall insulation. This can save you up to £260 per year in energy bills.
Finally, your attic can be a devastating source of heat loss in the home. Even if you don't use it that often, it's generally still well-worth investing in loft insulation; for the average UK semi-detached property, loft insulation costs around £300, but can save you as much as £750 on your energy bills after five years (and lower your carbon footprint by around 610kg!).
5. Choose thick curtains
Having thick, insulating curtains (available from £50) can help to keep the heat in your home, especially if your windows are particularly drafty. According to the University of Salford, drawing your curtains in the evening can reduce heat loss by up to 17%. You can also use electric tape to secure your curtains to the wall on both sides, to improve heat loss prevention by up to 25%.
6. Use smart power strips
Smart power strips are basically outlet extensions that automatically stop power from going to your electronics when they're plugged in but not in use. It's well worth investing, because they can reduce your overall energy bill by up to 10% annually.
7. Invest in an energy-efficient boiler
Investing in an A-rated energy-efficient boiler is well-worthwhile, saving you, on average, £315 per year (according to the Energy Saving Trust). While a new boiler can cost you anywhere between £800 and £1000, it's an investment you'll make back within just a few years.
8. Buy an eco-kettle
A small-scale improvement you can make to your home is buying an eco-kettle, which uses as much as 30% less power than a standard kettle. This is especially helpful if you enjoy multiple cups of tea throughout the day! Consider also applying this logic to other appliances within your home, looking out for other more modern, eco-friendly alternatives.
With energy-efficient homes saving hundreds of pounds per year, it's time to see what you can do with your property. For even more expert home-improvement insight, check out all the latest from us over on our blog.