Posted by Tom on 26th May 2022
Since 2019, consumer spending on gardening tools and equipment in the UK has gone up by over 40%, and gardening makes up for a quarter of all hobbies and activities that Brits partake in!
So, with so many of us in the UK getting into the gardening spirit with the warmer weather rolling in, we wanted to reveal some easy hacks you can use to upcycle your outdoor furniture.
Our top tips for upcycling your garden furniture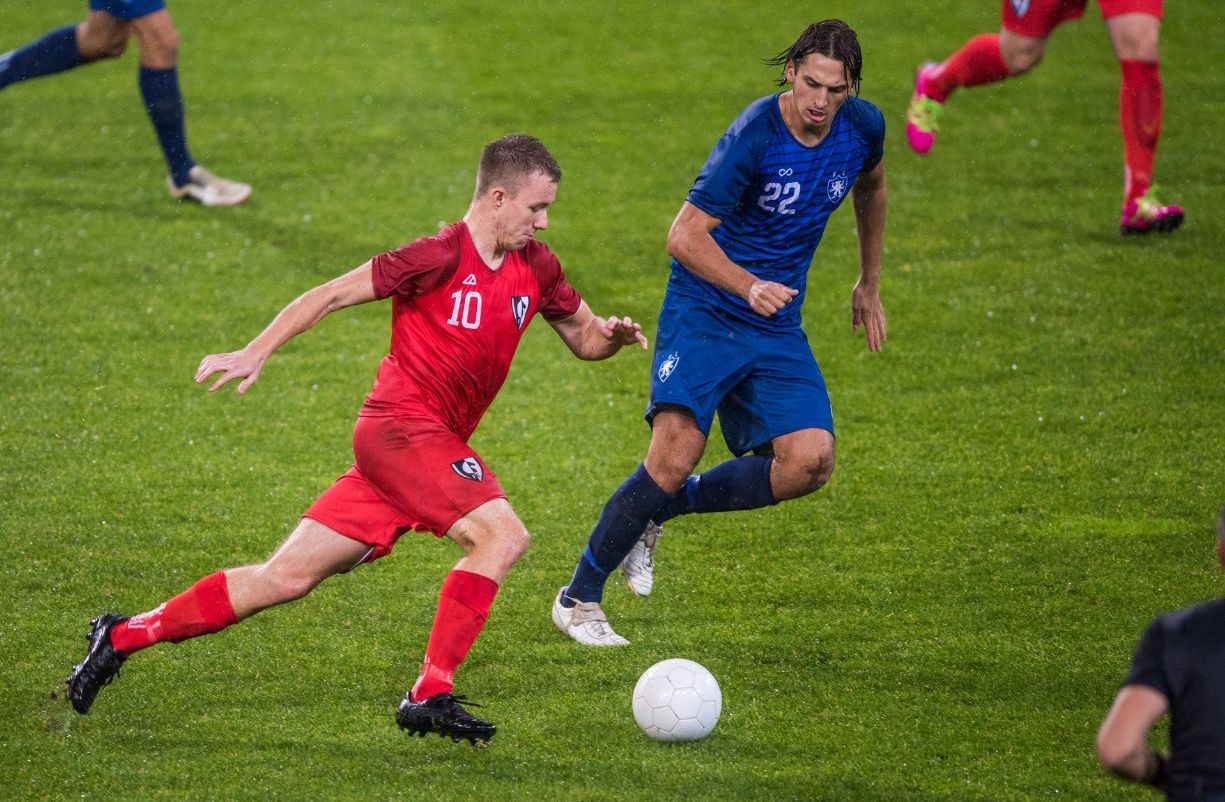 Summer is the best time to get creative with your decorating tools, with the great weather and longer days (not to mention being in a better mood too!), so why not try cracking on with one of these upcycling projects to refresh your garden and give your furniture a little facelift:
Fabricate new accessories with old materials
If you have old materials in the house, such as throws, clothes, and other fabrics, hang onto them. If you're handy with a sewing kit, you could make a new throw to chuck over your chair, or even make new cushion covers to place on your furniture.
Repurpose your old mirrors
If you have a mirror with a pretty frame, but no longer have use for it, why not pop it in your garden?
Using mirrors in the garden can totally transform the space by enhancing planting and bouncing light around to make the space feel bigger. You can also upgrade the frame using coloured tape, if you don't have access to paint or varnish and want to protect it from the elements.
Bring the indoors out
Got old pots and pans you love but don't use? Use your kitchenware as plant pots instead! Colanders, due to their drainage, also make great hanging baskets or strawberry planters, or you can give food jars a new lease of life by transferring them into small, decorative plant pots! You can also wash them out and pierce a few small holes at the bottom for drainage with a drill bit.
Use old furniture
If you've got any old storage that's no longer serving its purpose, take it outdoors. Whether it's an old bookshelf or drawers, adding storage to your garden is a quirky and fun way to upcycle.
And if you don't have any old items to repurpose, check out the likes of Facebook Marketplace or other reselling sites to find cheap, second-hand furniture to decorate. Then, use each drawer or shelf to store accessories, your tools, plants, etc.
You can re-varnish or paint your old furniture to give it a new lease of life. Rob Green, Co-Founder at COAT says: "If the furniture you are upcycling is varnished, make sure that you lightly sand the surface and prime before painting. This will ensure the paint sticks to the furniture and lasts for years to come."
Liven up walls with old photo frames
Old photo frames are a great way to add an upcycled display to your outdoor walls. Paint them in various shades that match or contrast, staple chicken wire across the back to create a base, and then fill the centres with rich green moss, small ferns, or succulents. Just make sure to choose a weatherproof paint or seal the frames with a varnish to protect the wood from rotting.
Jam jar lights
Once you finish your jam, instead of throwing away the jar, wash it out, remove the label, and add some decoration such as fancy knots with rope, or superglue gems on them (they'll elegantly glisten as the sun goes down). Then, place them outdoors and fill them with tealights to create a calming ambience.
Repurpose old peg rails
If you have old peg rails hanging around, turn them into lighting fixtures. Attach them to a fence or wall and hang solar-powered lights or tie tealight holders on them. This will also help to add a little quirkiness to your space!
Get the paintbrushes out
You can upcycle your furniture, plant pots, watering cans or even bird boxes with paint and paintbrushes, using an appropriate primer that will provide a foundation for the paint to sit on. Applying an undercoat is also a good idea to provide a medium film; it gives the new colour opacity and helps to cover over previously painted wood.
How to paint your garden furniture
In the height of summer, direct sunshine can create very hot conditions, particularly on dark colours/surfaces. So, if possible, avoid decorating in direct sunlight during the hottest part of the day if you are able to decorate in better, shadier conditions later on instead.
Even on sunny days, we would recommend 2-3 hours of drying time in between coats. If you're looking for colour inspiration or an exciting summery colour palette for any of your upcycling projects, Matthew Brown, Sadolin & Sandtex Technical Consultant, says:
"With its bold nature, yellow is a fantastic shade to couple with soft greys as it adds class and intrigue to any outside space. Mixing these shades together through exterior paint can create an immediate, contemporary and on-trend exterior space with minimal effort. Additionally, you don't have to go wild with the amount you use, as painting a few prominent objects in your garden will immediately transform the area.
"If you are choosing two colours that go together for the first time, the simplest way of achieving your chosen look is to keep to tones of the same basic colour - like a pale grey-green with a deeper olive. Another is to choose a soft and stronger colour that has a similar underlying hue. For example, a warm taupe with soft terracotta, or the colder hues of cool off white with a deep turquoise."
There are many ways to spruce up your garden space without breaking the bank. We hope our tips will encourage people to make the most out of the items they already own, which in turn, will save them money in the long run, whilst also doing their bit for the environment and preventing waste. You can find more DIY inspiration for your next project on our blog.