Posted by Tom on 8th Apr 2023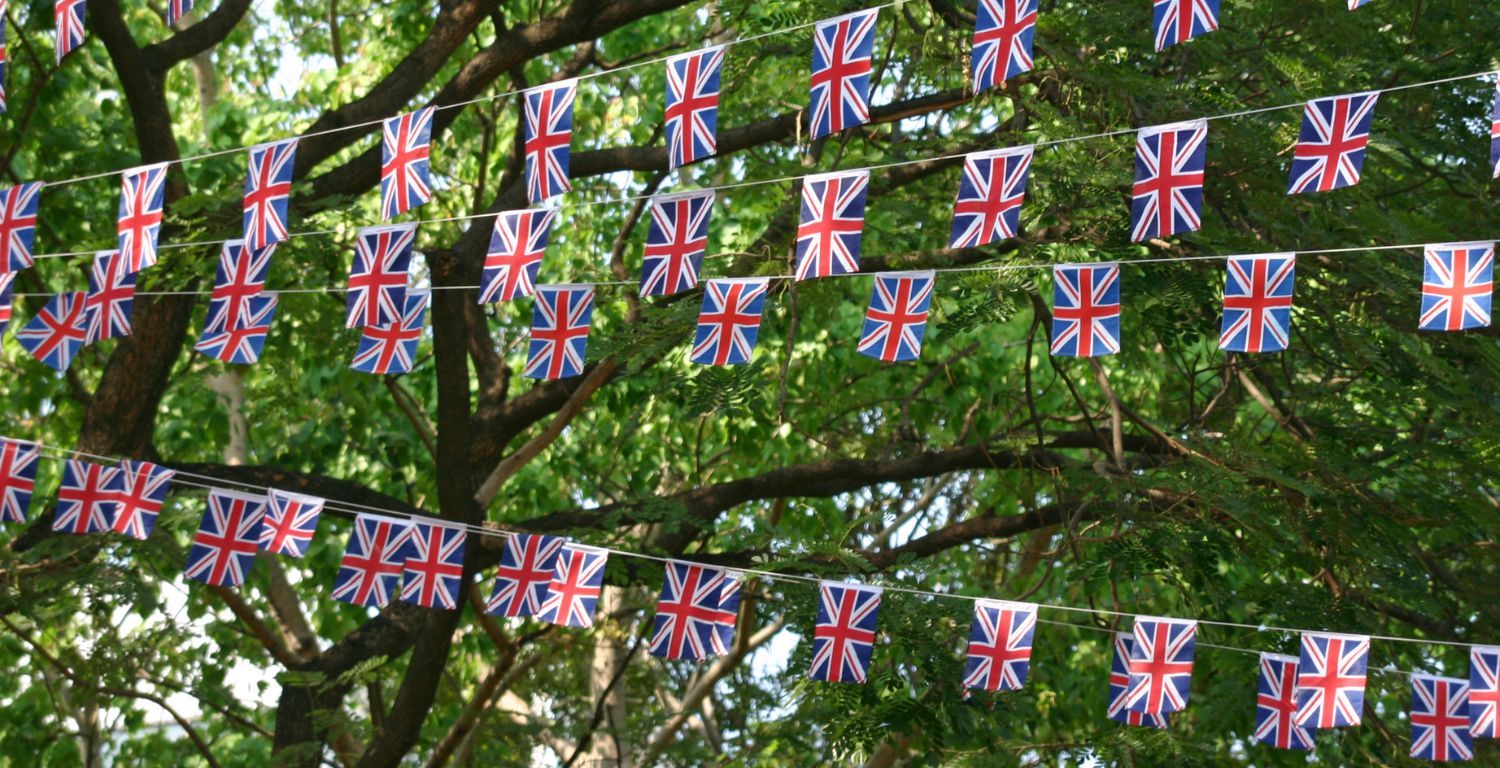 With King Charles' III Coronation happening on 6th of May 2023, the nation will see thousands of parties in celebration across the bank holiday weekend. Though applications have now closed for official street parties, there's still plenty of planning to be done before the big day.
Whilst the focus for many is how to make the party as fun as possible, the majority of parties will be hosted by members of the public rather than trained event professionals. This means that health and safety isn't necessarily front of mind during the planning and event itself. That's why we've put together this handy guide, to help make planning the experience enjoyable and stress free.
What do I need to consider when throwing a street party
Throwing a street party is a great way to create a sense of community and street pride amongst your neighbours but, it can be a big job to take on. To help get started, create a list of jobs that need doing in the lead up to the event and on the day. These will usually fall into one of the below categories from our checklist.
Street party checklist
Planning committee – think about who can help you with the planning, it's a lot of work for one person. Consider creating a planning committee or community WhatsApp group to delegate responsibilities.
Invitations – how will you invite people to the event? Do you need to create physical invitations, knock on doors, or post in a neighbourhood Facebook group?
Refreshments – will you go for a barbeque, afternoon tea or a British themed buffet? Whichever option you choose, you'll need some volunteers to make sure there's plenty to go around.
Decorations – From Union Jack bunting to signs and banners, adding some royal themed décor to your street will help create atmosphere and show where the party is at!
Shelter and seating – Gazebos are a great way to protect guests from the beating sun or rain. You'll also need to get tables and chairs to create social areas for people to gather.
Music and TV – whether it's to listen to a party playlist or a screen to watch the Coronation itself on. You'll need to think about what AV equipment might be needed.
Entertainment – aside from socialising, food and drink and watching the Coronation, you might want to provide further entertainment. Especially if there are lots of children attending your event. The official Coronation website has a range of activities available for download.
Event breakdown – don't forget to plan for what happens after the party. You'll want to make sure all the responsibility for the event breakdown and cleaning doesn't fall on your shoulders. Plan ahead and delegate responsibility amongst the party attendees.
5 health and safety tips to make sure your street party goes without a hitch
Once you've got the main party elements organised, you'll want to start thinking about the logistics to ensure the day runs smoothly. Whether it's removing slip and trip hazards or avoiding guest food poisoning, we've shared five simple ways to keep your guests safe during the celebrations.
Keep cables covered and secure
When setting up electrical equipment such as a TV screen or sound system, always check your devices to ensure they are working properly and aren't damaged. You should also ensure wires and cables are tidy, avoiding running them across paths and walkways where possible to prevent trips. Should this be unavoidable, you should use waterproof floor covers and cable ties to secure against fixtures.
Protect against the elements
The great British weather can be temperamental, especially in spring. You never know if you'll need sun cream or an umbrella. To protect both guests and food from warm or wet weather, you might want to erect gazebos to create shelter. In addition, all electrics will need to be covered to prevent overheating or water damage and the risk of electrocution.
Fasten tablecloths securely
As well as preparing for sun and rain, a windy day is just as likely. Gazebos will need to be secured, as will decorations and table cloths. You could always tape down cloths or use cable ties to keep them from blowing away. Nobody wants to see a tray of sandwiches go flying in the wind! A simple fix like securing table cloths and decorations can also be handy if young children are around who might pull on them or use them as a hiding place.
Be careful with bunting
Bunting is a staple for royal celebrations, helping to create a party atmosphere. Local councils tend to relax rules for events like coronations however, they do advise to avoid attaching them to lampposts as this is not what they are built for. Whether you are attaching the bunting to your home, fencing or other areas, you will need to ensure it is sturdy and not likely to be pulled over. We recommend using cable ties to attach bunting so that it remains secure for the duration of your event.
Consider food safety
When hosting a community event, food will no doubt play a role in the celebrations. Though serving food won't mean you are considered a "food business", the FSA has a useful guide on how to safely serve refreshments at such events. Including common sense advice like washing your hands thoroughly before preparing food and serving hot food quickly once cooked.
The most important thing of all though for your street party is to have fun, enjoy time with your neighbours and celebrate this landmark event. Hopefully, our tips will mean you can do all of that at ease, knowing you have created an amazing and safe event for all to enjoy.